How To Plan The Ultimate Birthday Party
**This post contains affiliate links, which means I make commission from purchases you make at no additional cost to you. Refer to my full disclosure on the disclosure page for more info.
As Olivia's first birthday quickly approaches, I'm realizing just how difficult planning a birthday party can be... So many moving parts...not to mention the insane amount of pressure I put on myself to create a kick ass party to remember...because I'm a crazy mom who loves to torture myself...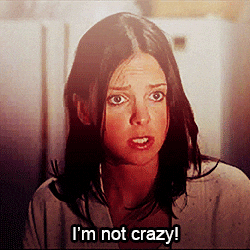 The invites, the decorations, the cake, the food, the activities...so many parts to plan....so many decisions to make...
Either way, planning a birthday for anyone, especially a child, can be so stressful...and as I go through the motions, I'm figuring out that it doesn't have to be so difficult!
With that being said, here is my fool proof process for throwing an epic birthday party for anyone, at any age!
1. CHOOSE A THEME
This is by far the most important thing, and it's something that needs to be done before anything else! Every aspect of your party should be in coordination with your theme. If you can't decide on a theme, browse Pinterest and talk to friends and family. Sometimes getting opinions from others can really help you hammer down a direction for the party!
2. CREATE A GUEST LIST & INVITATIONS
This needs to be done as soon as you choose a theme. It makes this process SO much easier when you know how many people you'll be expecting. Food, drinks, cake, and activities are really hard to plan out when you don't have a guest list. Planning a party without a guest list is like grocery shopping with your eyes closed. Once you have your guest list you'll want to get your invitations ready to go out. I personally love creating my party invites with Zazzle. I like that I can create beautiful and personalized invites that make the celebration even more personal. They also always have great sales that can save you BIG! I like to give my guests a few weeks to RSVP, so my general rule of thumb is to send out invitations about a month before the party date. Once the invitations are out and the RSVPs start coming in, you'll have a much better idea for planning all the other party components.
3. DECORATIONS
This is my FAVORITE part!!! I love decorating for parties! (I'm a total dork, I know!) I like to brainstorm decoration ideas by checking out Pinterest and envisioning what the party looks like in my head. I usually jot down ideas on a sheet of paper to create a list of things I'll have to either buy or make. This helps me keep track, because Lord knows with my Mom brain I'd have a great idea and then forget it ten seconds later! I walk through the party location (usually our house), and as I walk through, I think of what I want to put where. Envisioning the party helps me to make sure I'm not over decorating, too many decorations can make your party look tacky!
4. FOOD
Food is SUPER important! I don't know about you, but if I go to a party and the food isn't good, it brings the whole party down! People love to eat, so make sure to wow your guests with well thought out food! I always end up making too much food, but honestly, I'd rather have too much than not enough! I like to try to tailor my food choices to my theme. For example, Olivia's first birthday is Mickey Mouse club house themed, so we are having a hot diggity dog bar with all the fixins! I like to have a good assortment of appetizer/finger foods, as well as a main entree. I make a list broken down into categories to stay organized and make sure I'm not forgetting anything! I make a list of appetizers, desserts, and the main meal. This also helps to plan out the grocery list, so nothing is forgotten!
5. MISC ITEM LIST
If you can't tell by this point, I'm very "type A". I am obsessed with making lists and crossing things off of lists! I make a list of all the miscellaneous things that I'll need for a party. Things like serve ware, utensils, cups, plates, napkins...anything that I could potentially forget about. Nothing is worse than realizing you forgot something vital at the last minute before your party!
6. ACTIVITIES
This is the fun part! I hate going to parties that don't have activities! I mean, socializing is fun, but spending hours sitting at a party with just conversation isn't fun! I like to think of fun little things that guests can do to keep them entertained! Activities like games or contests are always fun! For Olivia's party, I've decided to make a cute little photo booth in the corner of my living room with different Minnie Mouse props! These types of activities can really make your party more memorable!
7. PUTTING IT ALL TOGETHER
If you've done all the prior steps, this should be the easy part! Take all of your plans and create a party to remember! It makes it so simple to throw a top notch party if all the different aspects have been well thought out! It also tells your guests that you've really put your heart into planning a wonderful celebration! Don't get me wrong, something will still come up at the last minute, but issues that do come up will be minor and easy to work out! As long as you have all your major bases covered, you will be in great shape for a wonderful party!
8. TAKE PHOTOS (LOTS!)
After putting all that time and effort in, take photos! You will want to be able to look back and remember what an awesome celebration you had! Plus, you'll want to show off your hard work in the future!
Those are my tips for making party planning a breeze!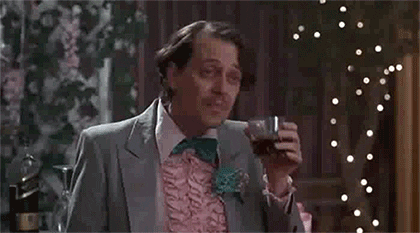 What are your party planning tricks of the trade?
**Shop invitations on Zazzle! One of my favorite sites!
Want more party planning help? Pick up my Ultimate Party Planning Guide Work Book on Etsy by clicking the picture below!
(^^Click here!^^)