**This post contains affiliate links, which means that I make a commission from purchases you make, at no additional cost to you. Refer to my full disclosure on the disclosure page for more info.
Well...
After months and months of over planning, over crafting, and over analyzing, Olivia's first birthday has come and gone....
...and it was AMAZING.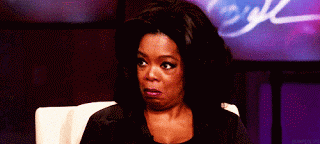 My sweet little nugget had the ULTIMATE Minnie Mouse Clubhouse themed shindig!
My psychotic compulsion to out-do myself at any chance I get paid off yet again.. I swear they should make a TV show for first birthdays... you know, like that "My Super Sweet Sixteen" show on MTV, but instead it should be called, "My Super Fun First Birthday (Planned By My Crazy Mom)"... I should pitch that idea somewhere... Who wouldn't like to watch crazy moms plan parties for their babies who won't even remember it?!?!?
Anyways, I was SO happy with how the party turned out. Here are the highlights!
The Birthday Girl
Olivia had special Minnie Ears with a bigger bow than all the guests. She also had a personalized onsie that I ordered from Etsy, and a light pink glitter tutu! I have to admit that at first she was NOT a fan of the tutu... but once she got used to having it on she didn't seem to mind it!
The Decorations
After MONTHS of nightly crafting, the decorations were a hit with our party guests!
This way to the clubhouse! Check out these other options!
Party ears for the guests!
Like the ears? Here is where I got them!
We made this awesome photo backdrop for the perfect party pictures! It also doubled as the backdrop for Olivia eating her cake! This backdrop took FOREVER to make, but totally worth it!
It's a little tough to see from the picture, but I made a monthly photo banner to display how Olivia has changed and grown from month to month! It made a cute decoration, and also a great keepsake for me to show her when she is older!
I decided to make an "about me" board. I thought it would be a cute addition to tell party guests all about Olivia, and it would also make a fun keepsake!
Olivia's highchair was also decorated! We had the perfect photos of her with her cake!
Food
Can't have food without mouse-ka-tools!
We had a variety of appetizers, including crackers and mickey shaped cheese! The kids really loved these!
Following with the theme we did a hot diggity dog bar! It was a super fun self serve hot dog and french fry bar! We had a ton of toppings to choose from so everyone could make their food exactly how they liked it!
We kept it simple for Olivia's smash cake. Her God Mother made this AMAZING cake for her!
We did a pink dessert bar with cake, cookies, cake pops, chocolate covered pretzels, and rice krispie treats!