A Toddler Mom Review of Toy Story 4
Toy Story was a HUGE part of my time growing up. I fall right into the age range that was in the prime of childhood when the first two movies came out. I remember that Toy Story was my brother's all-time favorite! He had Buzz, Woody, and even the green army men... We loved the movies so much when we were growing up...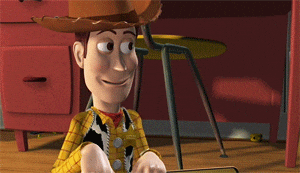 The Toy Story series was just one set of many Disney movies that I was super excited to show my kiddo.
So naturally, when I learned that Toy Story 4 was coming out, I was THRILLED at the thought of taking my toddler to see it!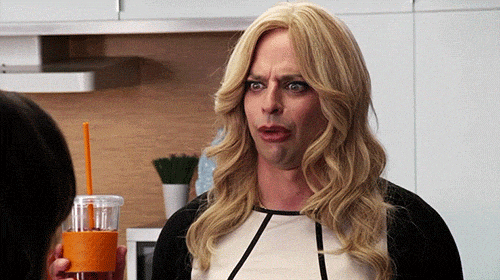 Yes, I said I couldn't wait to take my toddler to see it....
Let's all take a pause to have a collective chuckle at my expense...
We chose one of the first Sunday morning showtimes to coordinate perfectly with nap time. I invited the whole gang... My husband, our kiddo, myself, my Mom (Olivia's Gigi), my Nana (Olivia's Great Grandma), and my cousin (she's more like Olivia's big sister!) We excitedly headed into the theater, got our tickets, and got right in line for snacks. We got ALL the snacks. Popcorn, pretzel bites, Icees... You name it, we bought it, and we were so stoked to see this movie.. I shudder thinking about the ridiculous amount of money that we spent on snacks alone...
We rented a forklift to carry our snacks in and take our seats. I could not contain my excitement! We settled in and started snacking while we watched the previews.
So far so good... Olivia quietly sat eating her snacks as we blissfully snapped photos to capture her first movie going experience. (Yes, we are those parents...We just can't help ourselves!)
Now before I go any further, I have to mention that I fought my husband tooth and nail about taking our kiddo to see this movie. He didn't think she was old enough, and I pushed and prodded until he gave in...
Spoiler alert, obviously this story doesn't end well..
I sat there, so impressed with my "motherly intuition". Of course my toddler was ready for the movie theater!!! She LOVED the first 3 Toy Story movies, why would this be any different?
Well... As soon as the lights dimmed, it was the beginning of the end...
I felt the tides turning as Olivia started to fidget. She became fascinated by the lights that glowed to show where the stairs were, and the aisle way in front of the seats. I could sense my husband giving me smug looks as we sat in the dark.
By 20 minutes in, I knew that resistance was futile.. I was so wrong.. Olivia was so over it... As much as she loves Toy Story, she loves running around like a psychopath more... My Mom ended up taking one for the team, and taking Olivia out of the theater while the rest of us stayed and watched the movie...
I know... I know, I know, I know...How in the hell could I possibly think that taking a toddler to a movie theater would be a good idea?!?!?!
Honestly, I just got a little carried away...
I'm actually noticing a trend with that sort of thing.. I just keep pushing.. I have no patience whatsoever. I just get so excited to do all of these wonderful life experiences with my kiddo. I just can't wait. It actually sounds extremely pathetic.. But I know there have to be some Moms out there that feel the same way that I do.
Long story short, DO NOT take a toddler to a movie theater. It will not go well, I promise you... And it will be expensive.. Just don't.
Also, Toy Story 4 is FREAKING SAD. You will probably cry, especially if you are a parent and have grown up with the movies. Bring your tissues folks.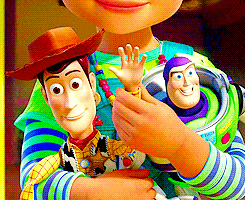 Cue ugly crying...