Something so weird has been going on with me lately, and I just don't understand it...I'm hoping that at least a few of you will relate and be able to validate how I'm feeling...
For the last few weeks I have felt so incredibly pissed...so pissed...
Just pissed, and annoyed, and short fused, and indifferent, and "Blah"....
But mainly pissed...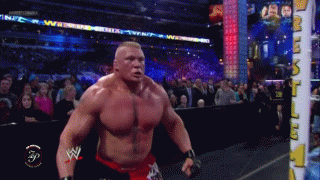 It's like this underlying bitterness, that is just beneath the surface, slowly bubbling right under my skin. Like some full on Mom rage just pumping through my soul 24/7. And there is no real reason for it. My Mom rage is just totally spiraling out of control right now, for no known or logical reason.
I mean, my kid is just as big of a jerk as she usually is (it sounds bad, but you guys know what I mean!), my husband hasn't done anything to make me upset or frustrated, work has been the usual "ehh"... There is literally no reason why I'm so freaking pissed off all the time. It feels like lately my personality has resting bitch face...or at least what I would imagine a personality with resting bitch face would be like...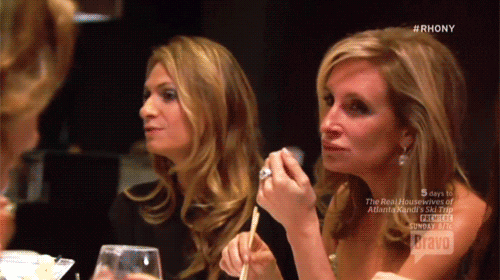 Have I just hit a rough spot where I'm done Momming and being everything for everyone all the time?
How do I get out of this pit that I've fallen in to?
As Mothers, I feel like we put so much thought and effort and pressure into being perfect, doing the right things, always knowing the right answers. It is a freaking ridiculous and unattainable standard, and after enough failure to obtain this "perfect Mom status", our brains just short out, and our resting bitch face just becomes our normal face. We become these cynical and crotchety (oh yes, I just said crotchety) Moms. The ones who judge other moms just to make ourselves feel better...It is the beginning of a vicious cycle of Mom bitchiness.
I mean, I don't think I'm that far gone yet, I'm not quite at the point of judging other Mamas yet (hopefully never), but I'll tell you what... My bitch face is on point these days..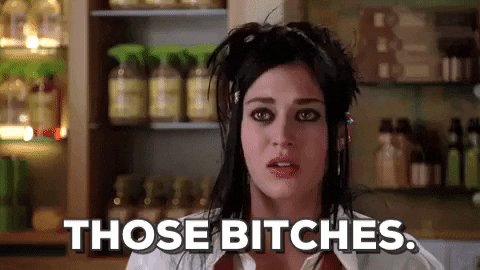 How do I avoid catastrophe and get off this terrifying ride before it's too late and my frustration just becomes who I am?
I don't want to be this person. I really don't...but I don't know how to mellow out. I've always been the type of person (even before I became a Mom) that just puts her head down and gets it all done. Come hell or high water, I'm always on my A game and working it all out...but I think I'm done.... I think I've finally reached the end of my rope, and I need to just take a break and breathe. I honestly can't remember the last time I just took a breath... With no stress, no worries, no thoughts...just breathing....
I can't even shut my mind off when I'm in bed trying to sleep... I lay there, clenching my eyes closed while my brain fires thought after thought, worry after worry, stress after stress...
Then I wake up after 6 hours of half-assed sleep... exhausted....
Any tips on how to get my life together? I just want to get to a point where I don't feel like a storm is brewing in my soul. I want to not be so hard on myself. I want to not focus on my mom guilt. I want to enjoy mom life, not just try to "get through it".
Spam me with your tips ladies...How do you combat your mom rage?