The 7 WORST Things About Parenting
Parenting is the best. Being responsible for a tiny human is rewarding, exciting, and so full of love. I wouldn't give up being a parent for the world, but sometimes, it feels more like a nightmare than a dream. I swear some days I feel less like a parent, and more like an EXTREMELY underpaid babysitter, on the job from hell that never ends... (Sorry, not sorry)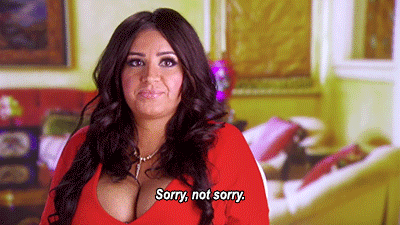 The more I thought about those bad times, the more I wondered, what really makes parenting seem so crappy sometimes??
Well, here is my answer...
1. Everything is Repetitive
If I have to watch the same 8 episodes of 'True and the Rainbow Kingdom' one for freaking time, I'm going to stab myself in the eye with a little person... I DO NOT understand why my child watches the same exact episode literally every day like it is the first damn time she's ever seen it. WE SING THE SONG 30 TIMES A DAY, YOU KNOW HOW THIS ENDS...I have to admit, it's so cute how excited she gets when the theme song plays, but still, I'm dying here...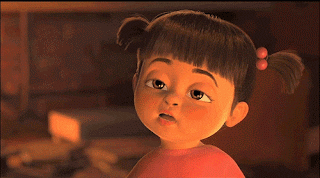 2. YouTube Videos That Haunt Your Nightmares
Alright, who came up with this 'Baby Shark' nonsense? And why are they so much richer than me? Who comes up with this stuff? I'll hand it to you, my kid loves it, but I'm ready to jump off a cliff when I'm sitting at my desk while at work and start singing 'Daddy Finger' on repeat. WHAT?!?!!? I'm CLEARLY in the wrong line of work...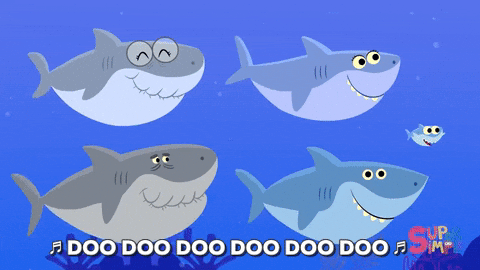 3. Being Challenged
Nothing is worse than being challenged by a little dictator that you created. I swear the first thing my child learned was the word "no", and how to use it in every possible situation. Well played karma, my child is more of a jerk than I'll ever be. It's actually kind of tough because on one side, I'm irritated to the core that my child is an evil genius, but on the other side, I'm pretty impressed with what a highly motivated and determined adult she'll be...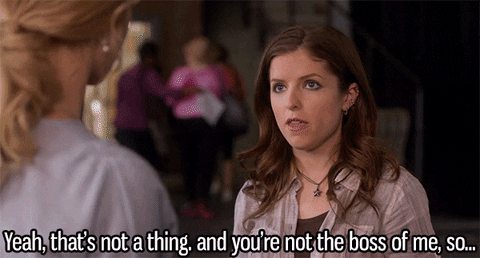 4. Planning Every Single Detail of Life
This is a typical part of parenting...I actually love planning because it makes me feel like I have my life together (I totally don't, but it's nice to pretend), but I hate that I HAVE to plan. Maybe I'd like the option. Maybe I'd like to wake up and spend the day in bed, or maybe I'd like to drop everything and make a day trip somewhere (Bed is obviously my first choice). The point is that it'd be nice if I had the option to plan or not plan if I want to. With kids, you chained to the plan, and any deviation to the plan means mass chaos...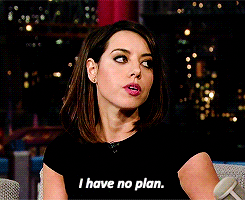 5. Frustration
Oh the frustration... frustration from your kid not eating any of the 5 meals you prepared for them...Or the frustration when your child rummages through your Tupperware cupboard, or eats food out of the dogs dish....IT NEVER ENDS. As lovable as those cute and cuddly kiddos are, they will drive you crazy...
6.Self Doubt
Mom guilt and self doubt are all consuming. I think every Mothers' worst fear is messing her kids up. It's that little voice in the back of our heads. That little sliver of doubt. Are we doing all the right things? This is by far the most torturous part of parenting. It never gets easier. It just is...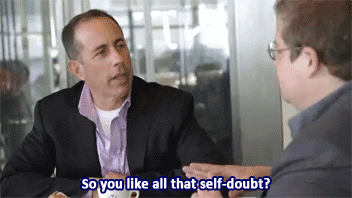 7. The Double Edged Sword of Growing Up
Watching your kids grow up is so amazing. It is such an incredible gift....but... it is so incredibly sad....You watch this sweet little newborn grow into a wild and crazy toddler, then into an angst ridden teenager, and then into a successful and functioning adult. You get to watch their entire lifetime. But after the newborn stage is over, it's over. Once your toddler goes off to preschool, it's over. Once your child graduates high school its over. It's bittersweet...The blessing of parenthood.
Ugh, parenting....The worst....