5 Things that Confuse me about Toddlers
Sometimes I wonder if toddlers are from another planet. Like they were sent here purely to test parents. To discover the things that make us crack and lose our minds...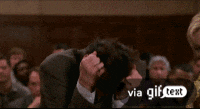 Of course, I'm kidding.... but seriously, toddlers are freaking weirdos. The more I try to understand my toddler, the more confused I become. Everyday is a new and bizarre turn down the winding road of toddlerhood.
I've compiled a list of the things that confuse me most about toddlers, but I'm sure as we continue on I'll add many more things to this list...
Here are my top 5:
1. Nap Refusal
TAKE THE DAMN NAP. Why do they fight this?!?! Clearly our toddlers are exhausted, they act like crabby assholes, yet, they fight nap time like nobody's biz...I would kill for a nap... hell, I'd even take 15 minutes just to lay my head down... I refuse to believe that FOMO (fear of missing out) is so intense for toddlers, that they just can't sleep. It's like our kiddos are born with a jerk reflex, and it's called refusing to nap...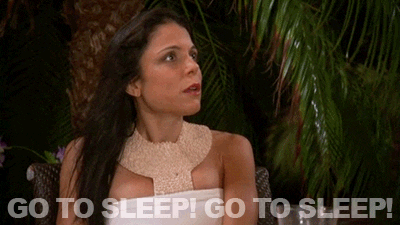 2. Tastes change by the hour
I honestly think toddlers do this just to mess with us... There is no way that my kid loved green beans yesterday, but today just the sight of one makes her quiver in disgust... It is not possible... IT DRIVES ME CRAZY. I do not understand why this happens, all I know is that a small part of my soul dies with every wasted meal I've prepared for my choosy child.
3. Diaper change resistance
Now I don't know about you, but if I crapped my pants, I would NOT want to hang out in it for the next few hours... So why does my toddler freak out when confronted with a diaper change?!? The failing ninja moves are futile, because I always win... you'd think she would know by now how these things work...We have the same battle every change, and Mommy always wins...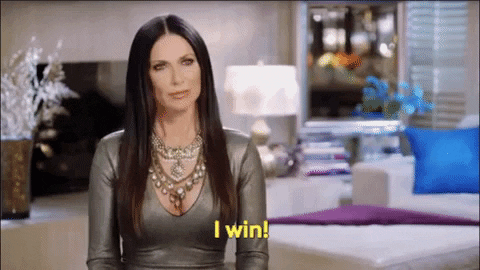 4. Doing the same exact things every day
I am 100% a creature of habit. I enjoy doing things in a similar fashion because it works best that way. I totally understand that way of thinking... But what I can't "get" with, is watching the same movie on repeat, reading the same book over and over, or playing the same game again and again. I swear I have watched The Little Mermaid AT LEAST once a day, every single day, for the last three weeks. It is ALL my kid wants, and I do not understand it. Doesn't it get boring? If I have to watch Prince Eric majorly fail to pick up on Ariel's flirty vibes one more time, I'm going to lose it...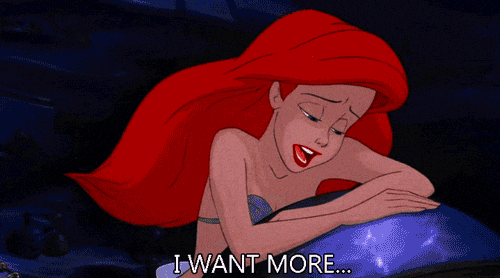 5. The emotional whiplash
Do all toddlers have multiple personalities, or is it just mine? I swear, I never know if I'm coming or going with my kiddo. One minute she loves me so much that she can't stand to be away from me, and then the next, she wants absolutely nothing to do with me. Just looking in my general direction pisses her off. I just can't figure it out. My kiddo honestly makes me feel like a clingy girlfriend holding on to her relationship for dear life... "love me"....
Alright folks, there you have it...The top 5 things about toddlers that I just DO NOT understand....
What confuses you about your kiddos?