Why You Shouldn't Look up to the "Perfect" Mom
Nothing will make you feel quite as insecure about your Mothering skills as the "Perfectionist Mom".
And when I say that, we ALL know the Mom that I'm talking about...
She's the one that is always working on Pinterest crafts and somehow getting home improvement projects done every weekend no matter how busy she is. The one who seems so carefree about germs and the food her kids eat. The one who seems to have it all, and is always calm, cool, and collected. This Mom is on her A-game every single second of every single day. It is obnoxious, to say the least...
But how does she do it? How does everything come so easy and natural for her? How did she get so lucky? It just doesn't make any sense... None whatsoever...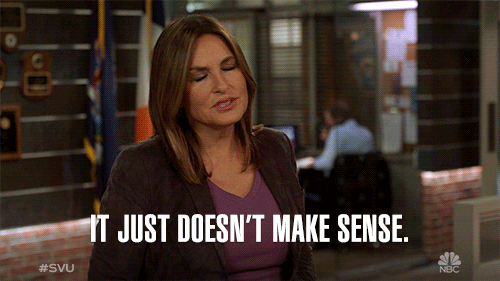 We all know a Mom like that. She pisses us off, and makes us feel inept. She makes us wonder what we must be lacking.
This is the point in the post where I cringe thinking about all of the people that know me personally who are reading this post... If I had to venture a guess, it would be that they are all shaking their heads right about now and thinking "you have GOT to be kidding me."
At the risk of sounding like a self-righteous asshole, I hate to admit it, but I think I might be "that" Mom...That horrendous bitch Mom that I just described is basically a brief overview of myself... (I'm cringing inside as I type this) But let me tell you, it's not all that it's cracked up to be...
If I truly am the "perfectionist" Mom, I feel the need to say that while it looks like sunshine and rainbows on the outside, on the inside it is absolute, self-inflicted torture, and I 1000% do not recommend it.
For me, being a perfectionist Mom isn't a choice, it's a compulsion. There is no other option for me. I have to be constantly working on something; anything I can possibly dream up to accomplish or finish. I have to be checking things off lists or furthering a bigger plan at all times. I throw extravagant kiddie parties, and buy my child the latest and greatest. I craft for every Hallmark holiday, and establish cheesy traditions. In all honesty, it's completely ridiculous.
It is exhausting and all consuming. My brain never shuts off. At night I lie awake with racing thoughts about how much I need to do, or how I'm not doing enough. Whether those things ACTUALLY have to be accomplished or not is most times debatable. I have always been an obsessive, compulsive person, but Motherhood threw those unfortunate tendencies into overdrive. I'm like Carol Brady on crack. Seriously. But I just can't stop it.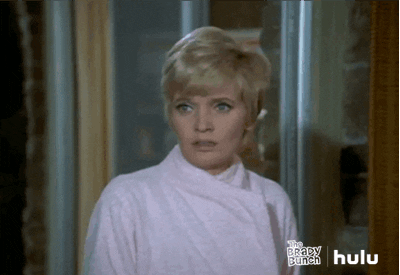 I'm sure there are plenty of women out there who make the everyday choice to be high achieving, know it all, picture of perfection Moms, and that's great for them. But for some of us, our psychotic tendencies just get the best of us. I've spent so much time trying to figure out why I am the way that I am, and I just can't seem to pin point how I got to this point. Maybe I feel insecure about my Mothering skills, so I feel the need to overcompensate? And by overcompensate, I mean drop a nuclear Pinterest bomb on my life on a daily basis.
I guess my point in all this is before you look up to a Mom that does things differently than you do, consider the fact that the Mom you're jealous of, might just be jealous of you too...
We are all works in progress, no matter how obnoxious we are...